Planner 5D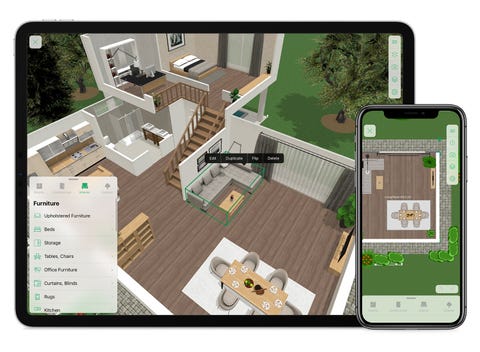 Planner 5D is the best-looking home design tool. Like the free version of Sketch Up, this tool is immersive, which means you are able to explore your design with your feet virtually on the ground.
With Planner 5D you'll be able to start from scratch or use a template which is perfect for throwing together a quick floor plan if you don't have the time or don't want to make a complex design. What's especially great about this software is that it works on iOS, which means you can create plans on your phone or iPad while you're on the move.
Getting started couldn't be easier. Start by adjusting the floor shape, size, materials and colours. Then add furniture and accessories, switch to 3D and add windows and doors. Add a second floor if you want to, and then the roof. The only downside is that if you want to use the in-app furniture, it can get expensive for anything other than the most basic beds, chairs or sofas.
All aspects of the design can be changed in terms of colour and texture and, when you're ready to share your plans, it can be printed in a photorealistic format.